Morrisville Property Management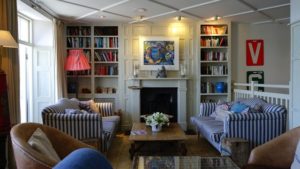 With its quiet, winding streets and quaint neighborhoods, Morrisville offers a break from the hustle and bustle of neighboring Cary. The town sits along the banks of Crabtree Creek and enjoys convenient connections to other cities in the Triangle, thanks to local bus services. Many local residents choose to call Morrisville home, due to its beautiful surroundings, exemplary public school system, and youth sports programs. The community is also home to offices for some of the area's largest employers.
Morrisville traces its roots to the 19th century, and the town was once the site of a battle of the Civil War. Today, the peaceful community is home to office complexes, light manufacturing facilities, and a close-knit group of local residents. Morrisville sits just minutes from Raleigh-Durham International Airport, which also makes it a popular spot for local hotels and hospitality groups.
If you are a property owner in Morrisville, consider working with our talented team of professionals. Foursquare Property Management employs some of the top real estate professionals in North Carolina, all of whom possess a keen understanding of the local area. Working with our experienced staff will help ensure you attract the best tenants for your rental property in Morrisville.
Contact us today to begin partnering with us!
Comprehensive solutions to answer your property needs.
Why Choose Foursquare Property Management?
Our management team is the best in the business.
We Keep You Informed, Every Step of the Way
At Foursquare Property Management, our approach is simple: we want to keep you profitable by building a partnership with you. Our team listens to your concerns and we do everything possible to help you meet your investment goals.
Tenants Love Renting from Us
Maintaining tenant satisfaction is another one of our goals, as this translates to fewer problems inside our rental properties. Happy tenants are also more likely to sign lease renewals, which results in lower turnover rates and a healthier bottom line for you.
Our Integrity isn't Negotiable
Frankly, we're not interested in making a quick buck at your expense. We want to be a trusted advisor you know you can count on to get the job done right. We don't use sneaky hidden fees or try to sweep things under the rug; with Foursquare Property Management, what you see is what you get.
Hundreds of Satisfied Clients Can't be Wrong
We've been helping homeowners across Greater Raleigh to get more out of their real estate investments for several years. We understand the ins and outs of the local rental market, and we use our industry expertise to help you get sustainable, longterm results.
Listen to What Our Clients Have to Say
We have an impressive track record of success. Exceeds my Expectations
"Foursquare Property Management exceeds my expectations. Ahmad is experienced, knowledgeable, and most importantly, a reliable property manager. As an out-of-state homeowner, it's nice to have the peace of mind that he will be there to handle any issues that arise in my absence."
 - Nikki P., Satisfied Client I Would Recommend Them to Others
"Foursquare has been very professional & helped me find a good tenant quickly. They have been extremely attentive to both the tenant & myself. They are responsive and easy to reach. I would recommend them to others because they are reasonably priced, flexible and easy to contact. Thank you!"
 - Mark Gustinis, Satisfied Client
The Management Experts in Greater Raleigh
We know North Carolina real estate.
Looking for the right property manager for your rental home? From finding qualified tenants to handling monthly billing, repair requests, and tax paperwork, the right partner should be able to take on the responsibilities associated with homeownership. Plenty of property management teams in the Raleigh area make big promises, but few are able to deliver on their commitments. We do things differently.
From Raleigh to Durham, Cary, and Chapel Hill, we know how to set rental properties apart from the crowd. Our team of dedicated property management specialists works closely with local homeowners to help them get the maximum value out of their residential investments. Whether you own one property or hundreds, learn today how Foursquare Property Management can help you rethink what professional property management can do for you.
Start a Conversation with Us Now
Learn how our professional property management services can help you: (919) 977-6508