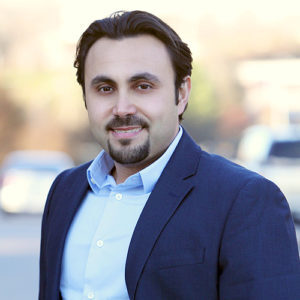 Ahmad Zein
Owner & Operator
Ahmad Zein possesses an acute understanding of the rental property market in the Triangle. After dipping his toe into the hustle and bustle of the modern corporate world years ago, Ahmad began pursuing his true passion: real estate. Over the course of the past decade, he has worked with an assortment of different realty groups, allowing him to hone his skills and develop the business finesse his customers have come to know and love.
If Ahmad appears keenly aware of the needs of real estate investors, it's because he too shoulders the responsibilities of a property owner. With several investment properties of his own, Ahmad has dealt with the pressures and burdens of a real estate owner firsthand. When working with clients, Ahmad assesses properties based on their size and location, but his approach to property management goes a step further. In every situation, he attempts to handle issues with the same level of care he brings to his own properties.
The launch of Foursquare Property Management in 2014 marked a new beginning for Ahmad, as he began operating his own proprietary management group. His labor of love is evident in his astute attention to detail, and hundreds of clients across central North Carolina have come to enjoy the fruits of his efforts. When Ahmad isn't attending to the needs of his clients, he enjoys riding his motorcycle, spending time with his young children, and competing in local triathlons.
Foursquare Property Management was founded in 2013 in an effort to better serve the real estate investors of Central North Carolina. Since its creation, Foursquare Property Management has focused on reaching single-family homeowners, as well as small, multi-unit property investors. By keeping attention squarely centered on smaller properties, the team at Foursquare Property Management hopes to provide an exemplary level of customer service, unrivaled by any other management group in the Triangle.
A myriad of investors partner with Foursquare Property Management, including both local property owners and absentee landlords. From tenant screening and monthly billing to maintenance, upkeep, and repair chores, the talented staff at Foursquare address a vast assortment of different tasks and work to ensure the satisfaction of every client. This dedicated approach provides an invaluable service for real estate investors, regardless of the size of their respective property portfolios.
Headed by the passionate Ahmad Zein, Foursquare Property Management continues to expand within the Raleigh and Durham, as well as neighboring communities. Hundreds of clients have come to trust Foursquare for their property management needs—why not add your own portfolio to our list of appealing properties in the area?

Start a Conversation with Us Now
Learn how our professional property management services can help you: (919) 977-6508